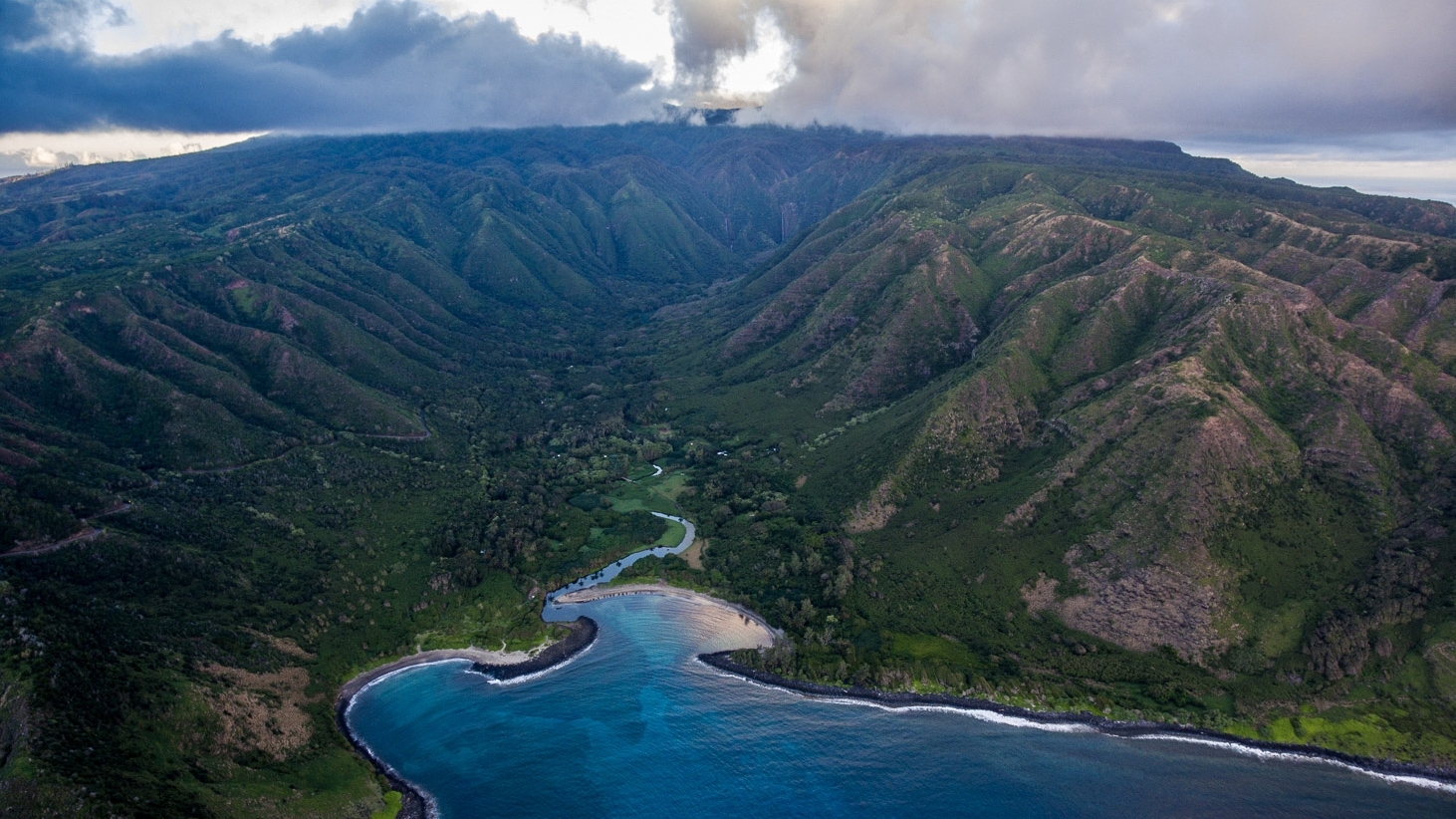 "Buddha & The Yogis: The Wheel of Time at the RIver of Stars"
with Robert Thurman & Michele Loew
Molokai, Hawaii
"Budda & The Yogis: The Wheel of Time at the River of Stars" with Robert Thurman and Michele Loew
BUDDHA & THE YOGIS: THE WHEEL OF TIME AT THE RIVER OF STARS
with Robert Thurman & Michele Loew
Location: Molokai, Hawaii
Dates: January 22-29, 2020
This year's Buddha & Yogis retreat in Molokai, Hawaii will intimately explore the super-subtle sciences of Vajrayana found in Mahayana Buddhist Tantras & the Yogic Tantras of Saivism and Vaishnavism.
We will explore these subtle mind yogas intellectually and experientially with daily practices of yoga asana, pranayama, mantra & meditation within the tantric mandala, and with teachings on the Unexcelled Yoga Tantra of the Kalachakra "Wheel of Time" on the Buddhist side, & Sankaracharya's "Yoga Taravali" (River of Stars) on the Yogis' Side.
Within an intention of providing us with the experiential wisdom of knowing the nature of reality, the Kalachakra tantra especially is an art of rebuilding the universe over time out of love and compassion knowing that within this context beings could be provided the tools to evolve and find true happiness.
Sharing practices which provide students with the wisdom, technical skills and transformative abilities to reshape the universe and intimately know the awakened experiences of the Buddha & the Yogis, this retreat will be powerful to all. Join us for this immersion in the magic of the forest, ocean, sky, and the tantric mandala.
Pu'u O Hoku Ranch is a family-owned biodynamic and organic ranch and farm, rustic retreat center, and sublime getaway on the remote and tranquil east end of Molokai, Hawaii. "Pu'u O Hoku" is surrounded by more than 14,000 acres of protected land, immersed in the transcendent beauty of one of Hawaii's most amazing islands. For more information about Pu'u O Hoku Ranch, click here to visit their website.
Don't miss this opportunity to start the New Year & 2020 in beauty and the bliss of these inspired yoga practices and studies with master teachers in this intimate and natural setting. Only 11 rooms available, so please book soon!
TUITION:
$1025 - Tuition for All Classes
ACCOMIDATIONS:
$2079 - Single Queen Room Private Bath, All Meals, Lodging & Food Tax

$1554 - Double Room Private Bath, All Meals, Lodging & Food Tax

$1323 - Double Room Shared Bath, All Meals, Lodging & Food Tax
* Rates do not include Menla registration fee of 4.75%
WHAT'S INCLUDED:
7 nights lodging, 3 organic meals daily on the Lanai sourced from the farm, classes with Professor Thurman and Michele Loew

Special guided sunrise meditation walk to the very east end of Molokai to watch the sunrise and the whales

Guided hike to the amazing Halawa waterfalls.

Free time in the afternoons to meditate or play on the secluded beaches
NOT INCLUDED:
Travel expenses.

Note: if you want to rent a car, secure much in advance, as they are limited on the island (about 30 miles).
SAMPLE SCHEDULE:
Arrival Day
3 - 8pm Check-in

5 - 6pm Yoga Early Arrival Asanas

6:30 - 7:30pm Dinner

7:30pm Opening teaching & meditationelcome & Opening Discussion (All Faculty)
Typical Daily Schedule
6:30 - 7am Sunrise Meditation

7 - 9am Pranayama & Yoga Asana

9 - 10am Breakfast

10:30am - 12:30pm Philosophy study, mantra, chanting, meditation

12:30 - 4pm Free time, ocean, hiking, relaxing, touring

4 - 6pm Lecture & Experiential study with Professor Thurman

6:30 - 7:30 dinner

7:30 - 8:30pm Yoga Nidra or mantra practice
Robert Thurman
A recognized worldwide authority on religion and spirituality, Asian history, world philosophy, Buddhist science, Indo-Tibetan Buddhism, and His Holiness the Dalai Lama, Robert Thurman is an eloquent advocate of the relevance of Buddhist ideas to our daily lives. In doing so, he has become a leading voice of the value of reason, peace and compassion. He was named one of Time magazine's 25 most influential Americans and has been profiled by The New York Times and People Magazine.
Thurman travels internationally lecturing to universities, companies, conferences and think tanks. He is a gifted communicator who can make complex concepts understandable introducing challenging ideas with intelligence and humor in a down to earth and comprehensible way.
He reasons passionately that H. H. the Dalai Lama, a true man with no worldly rank, is the most practical leader of world leaders, with principles that must be heeded by them to avert the worst outcomes of our present global crisis: nonviolent dialogue in place of war, environmental restoration in place of consumerist exploitation, inter-religious mutual affirmation in place of ideological competition, hope and determination in place of cynicism and denial. When these are widely implemented, we cannot fail to have a world renaissance of an amazing peace, beauty, compassionate justice, and shared joy!
Michele Loew
Michele Loew is an international yoga teacher and the founder and director of The Yoga Space in Portland, Oregon. She is known as a teacher's teacher and is respected for her 200 Hr & 500 Hr. Yoga Schools and her ability to combine Western knowledge of the body (Anatomy & physiology and modern kinesiology techniques) with the Eastern tradition of yoga.
She has studied and taught avidly since 1998, having studied extensively in the Iyengar and Ashtanga traditions as well as the Sri Vidya lineage. She is known for her keen observation skills and her ability to guide a student towards aligning the physical and energetic body through the use of expert hands on assists and intelligent verbal cues. She brings to her teaching a warm and engaging style that reflects her own internal understanding of the practice.
Michele is an avid student of Eastern & Western Philosophy and continues to study with her principal yoga teacher Richard Freeman with whom she has practiced with since 2000. She has been Richard's assistant in his teacher trainings and workshops, and has a close understanding of his brilliant middle path teaching. She practices Tibetan Buddhism, and received several Kalachakra initiations with HH The Dalai Lama and practices Vajrayana as guided by her beloved teacher in Buddhism, Dr. Robert Thurman.
Michele teaches regular classes and trainings in Portland, as well as retreats and workshops internationally. For more information on Michele please visit her website & please follow on Instagram and Facebook.